CALLING ALL GONDOLIERI!
Our much awaited, new cruise for 2022 sets sail from Venice and takes us to Chioggia, Poro Viro, Rovigo, Toretta, Valdaro and Mantua.
Join us on our fantastic adventure from Venice to Mantua and enjoy a unique cruise through the heart of three Italian regions. Veneto invites you to discover Venice, the famous Saint Mark's Square and Doge's Palace, the official residence of Venetian dukes. Then comes Lombardy with its breathtaking panoramas and visits to the stunningly beautiful cities of Mantua and Cremona, the birthplace of Claudio Monteverdi and home to the Stradivari family. Your trip ends with the region of Emilia-Romagna and its traditional cuisine.
We are so excited to bring you this fantastic new cruise. We'll be dancing a cachuca on the top deck, and of course, our onboard concert will have to be songs from The Gondoliers. You are welcome to join in and rehearse along the way.
We have an outstanding line-up of soloists, including international opera star Richard Suart, and they will be singing all your favourites from the best-loved operas as we cruise through this romantic and inspiring destination.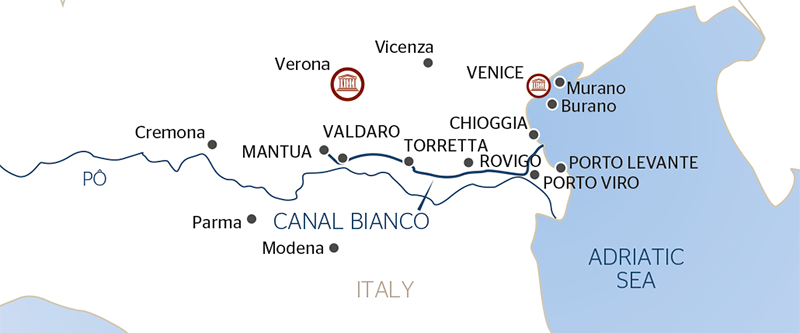 1st May 2022 | VENICE
Guests may board from 6 pm. After comfortably settling into your cabins, we will introduce the crew at a welcome cocktail reception. Then it's dinner, followed by our first onboard concert. Performance: Welcome Concert
2nd May 2022 | VENICE
Guided tour of Doge's Palace and Saint Mark's Square.
The current palace is considered one of the most beautiful in the world and a trek to the top of the Golden Staircase brings you to massive works by Tintoretto and Veronese.
This afternoon we have an optional excursion to the Venetian Lagoon and its islands. The Murano glassmakers retreated to the island of Murano to help keep their production techniques a secret. Performance: To be confirmed
3rd May 2022 | CHIOGGIA
We cruise to Chioggia and enjoy a wonderful tour to Vicenza - the epitome of gorgeous Italian landscapes, art, food, and wine. The most beautiful buildings in the city are found around the Piazza dei Signori. Here you can see the stunning façade of Teatro Olimpico, which opened in 1585 and contains the oldest standing stage set still in existence. As we take in the fabulous architecture and sights, our ship will cruise to Porto Viro. We set sail towards Performance: To be confirmed
4th May 2022 | VERONA
We spend the morning cruising to Torretta. On arrival there is an optional tour to Verona – the 'City of Love' and its unique amphitheatre. Verona was made famous by Shakespeare's Romeo and Juliet, and we will see the outside of Juliet's House (Casa di Giulietta) and the balcony where she stood when Romeo declared his love. Verona encapsulates 2,000 years of history, and the unique amphitheatre is a fantastic example of its longevity and influence. (Cost of optional tour to Verona £75) Performance: To be confirmed
5th May 2022 | MANTUA
Our ship will begin to cruise early in the morning to Mantua, one of the most artistically rich and romantic cities in northern Italy. This often-overlooked Italian gem is over 4,000 years old and is simply stunning. We will enjoy a guided tour of this fascinating ancient city, where the House of Gonzaga ruled for almost 400 years. There is free time to explore in the afternoon. Performance: To be confirmed
6th May 2022 | CREMONA - PARMA
Passengers are free to explore more historical treasures on their own today or can take an optional full-day tour to Cremona and Parma.
We will enjoy the superb medieval square and the magnificent cathedral before visiting a violin maker's workshop.
We'll then head to Polesine Parmense and stop at Fratelli Spigaroli to visit the cellars where they cure the famous Culatello ham and Parmigiana cheese.
In the afternoon, the tour visits Parma to indulge in art, music history, and food! We'll visit the pink-marble Baptistery, which contains some fantastic frescoes representing the life of Christ. (Cost of optional tour £140) Performance: The Gala Evening
7th May 2022 | VENICE
Enjoy breakfast on board this morning before disembarking at 9.00 am. There is a coach transfer for all passengers from Mantua to Venice. Performance: Today we say Ciao - see you on the next one!
What's included
Wine, beer and soft drinks with lunch and dinner
Nightly entertainment from our renowned soloists and string quartet
All meals whilst on-board
All included excursions and tours, led by our expert guides
Free Wi-Fi
All listed cabin amenities
What's not included
Flights and transfers to the ship
Personal travel insurance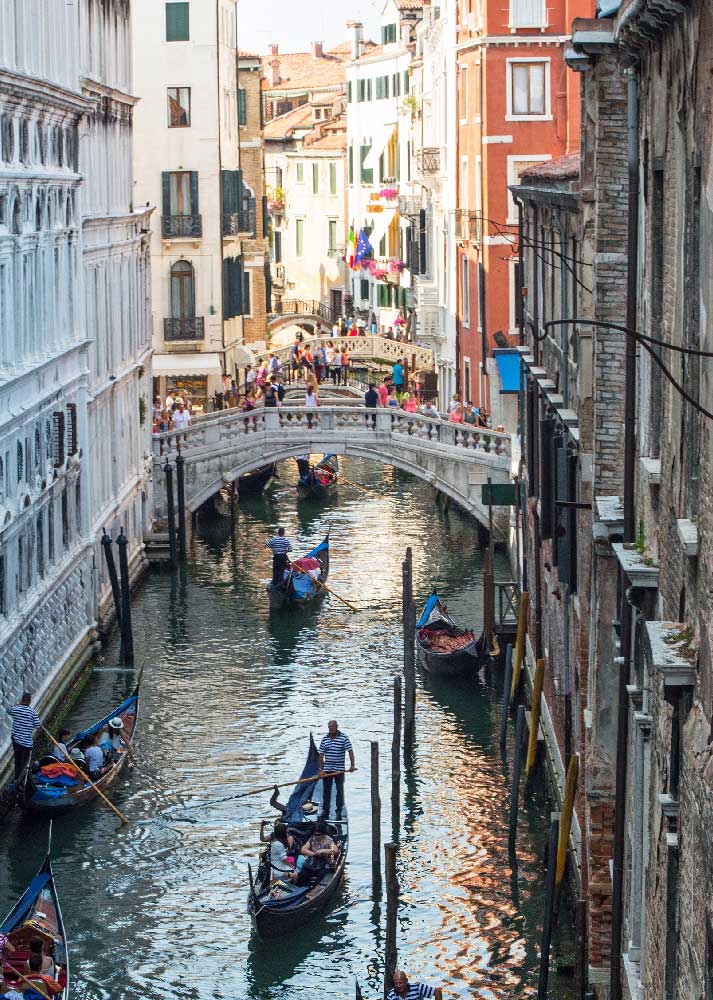 1
Venice
Home to St Mark's Square and its famous basilica, along with Doge's Palace, the official residence to Venetian dukes and the seat of the government until 1797. The current palace dates back to the 14th century and is considered one of the most beautiful in the world.
At the top of the "Golden Staircase" you find the massive works by Tintoretto and Veronese with access to the antechambers.
Across the lagoon, the quiet island of Murano is home to the secretive glass makers, who retreated to the island to prevent their methods from being uncovered.
2
Vicenza
A thriving cosmopolitan city surrounded by the epitome of gorgeous Italian landscapes. Vicenza is the home to the Oldest standing stage set in existence at the Teatro Olimpico.
3
Verona
"The City of Love", made famous by Shakespeare's Romeo and Juliet. The city is home to an ancient Roman Amphitheatre, the Verona Arena. The beautiful city is brimming with spectacular architecture and culture - not to mention, some of Italy's best wine bars!
4
Mantua
Mantua is a city surrounded by 3 artificial lakes in the northern Italian region of Lombardy. It's known for the architectural legacy of the Renaissance Gonzaga rulers, who built the Ducal Palace. This imposing building houses the Bridal Chamber, decorated with Andrea Mantegna frescoes. The Gonzagas also built the Te Palace, known for the Chamber of the Giants, where every surface is painted with mythological scenes.
5
Cremona
Cremona is a city in Italy's Lombardy region. The Stradivarius collection at the Violin Museum testifies to the city's violin-making heritage. On Piazza del Comune are the Cremona Cathedral, with its Renaissance arcade, and the 8-sided Baptistery. Also on the square, the Torrazzo bell tower has an astronomical clock.
6
Parma
Parma is a city in the northern Italian region of Emilia-Romagna; a name synonymous with world-famous Proscuitto hams and Parmigiano Reggiano, the very best parmesan cheese you will taste. Parma is a charming city, almost devoid of cars and untouched by tourism.
The magnificent cathedral was rebuilt in the 12th century and is considered one of Italy's finest examples of Romanesque architecture. The interior is shaped on a Latin cross, and the walls and ceilings are decorated with stunning frescoes.
Parma is, without question, one of Italy's underrated and enticing cities. Fabulous food, wine and historic buildings await travellers.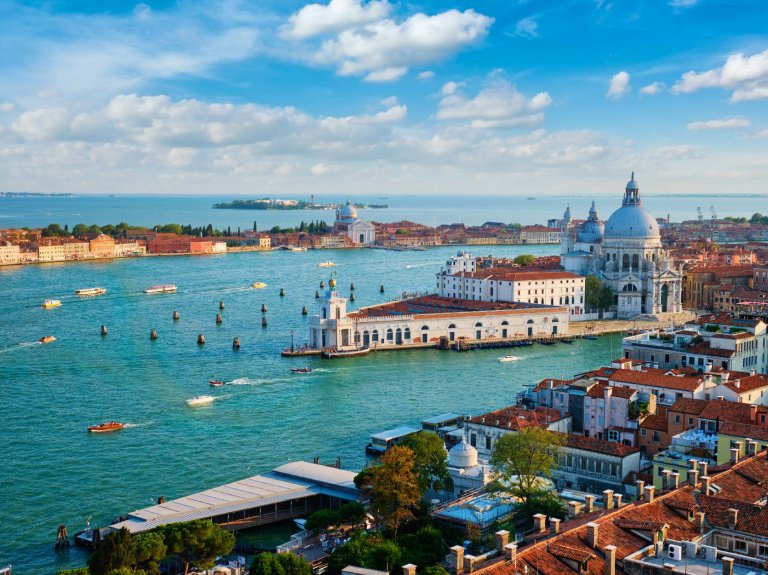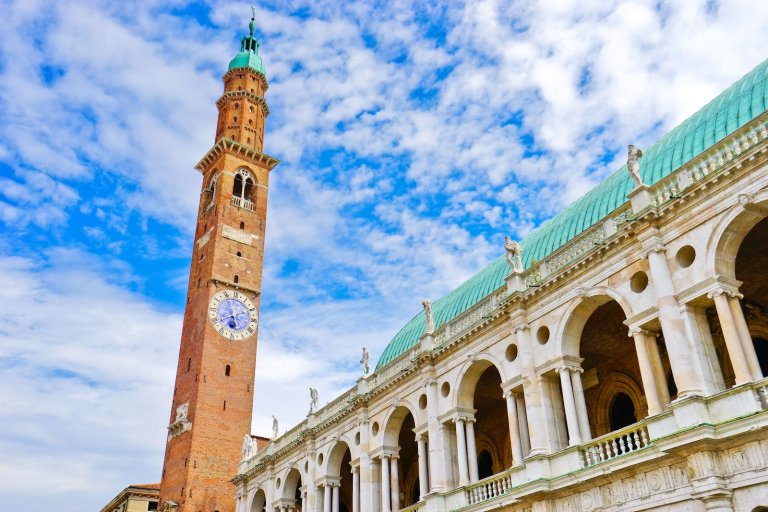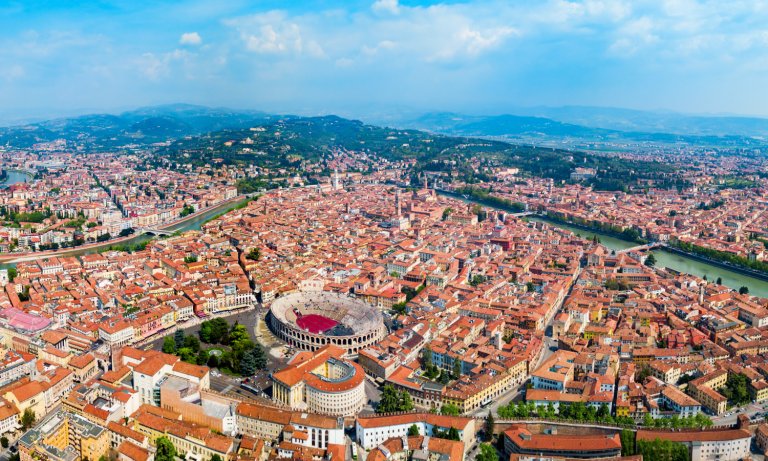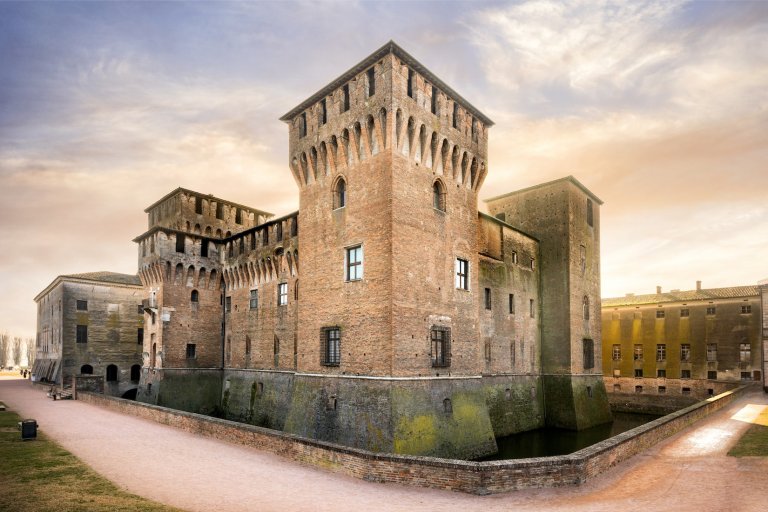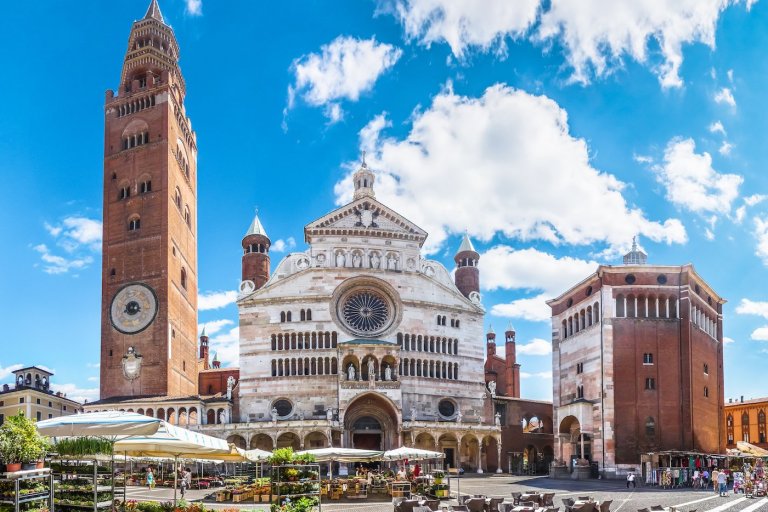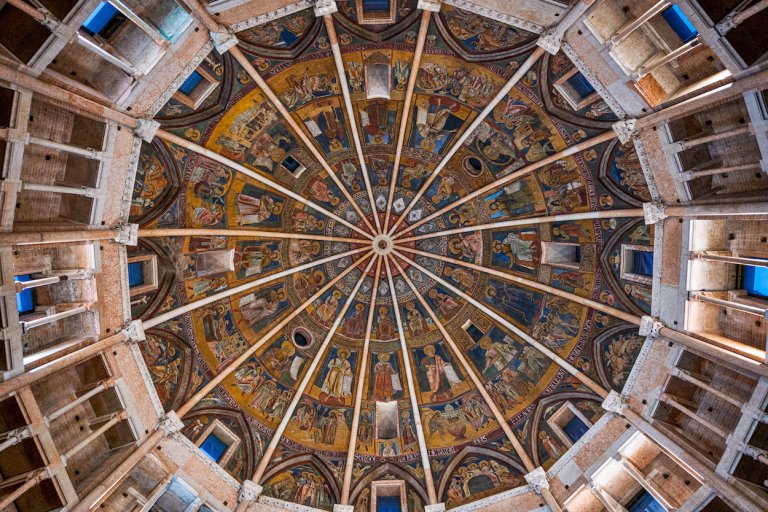 MS Michaelangelo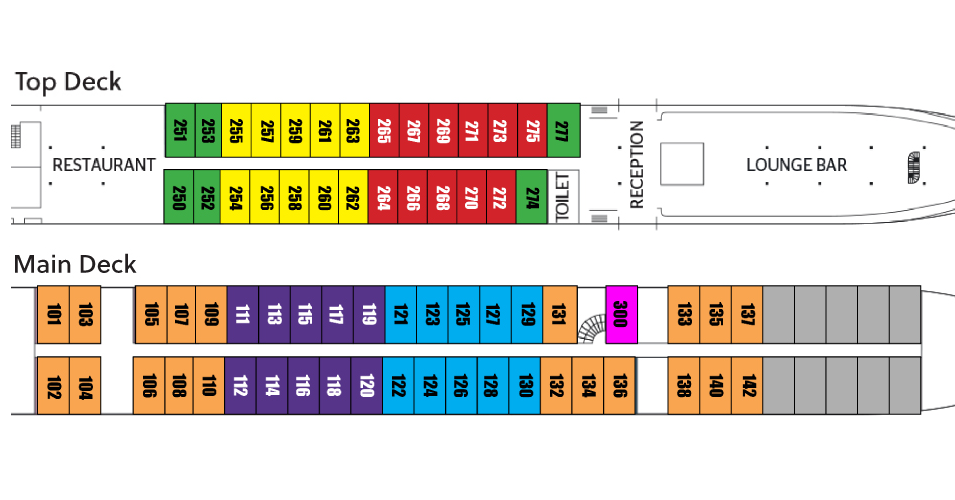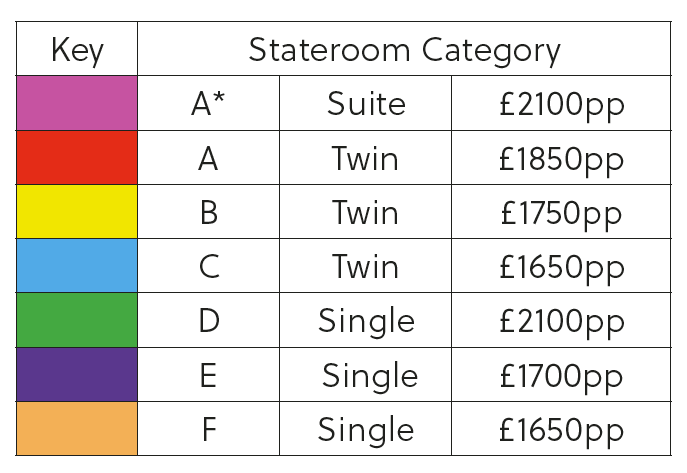 At a Glance
Your holiday includes:
Complimentary wine, beer or soft drinks with lunch and dinner
Welcome cocktail reception
Farewell Gala Dinner and cocktail reception
Nightly entertainment from our professional soloists and string quartet
Excursions
Included
Guided tour of Doge's Palace & St Mark's Square
Guided tour of Vicenza and the Piazza dei Signori
Guided tour of Mantua
Optional
Tour of the Venetian Lagoon and it's islands
Tour of Verona and its unique Amphitheatre
Tour to Cremona and Parma
Onboard
Your cabin includes:
TV
Telephone (for internal calls only)
Bathroom with shower and toilet
Towels
Safe
Independent air-conditioning
Electricity 220V, with a standard two-pin European socket
Wi-Fi
Please note that there is no laundry service on board the ship, so make sure you pack enough socks!
Meet your performers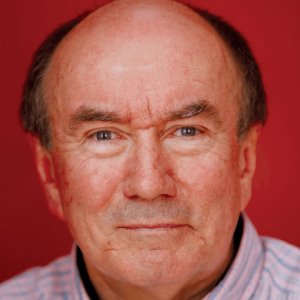 RICHARD SUART
SOLOIST
Richard has sung Ko-Ko in The Mikado for English National Opera since 1988 in Jonathan Miller's celebrated production - He was a member of the D'Oyly Carte Opera Company since 1988 and has appeared as The Duke of Plaza-Toro, The Lord Chancellor and Sir Joseph Porter at the BBC Proms.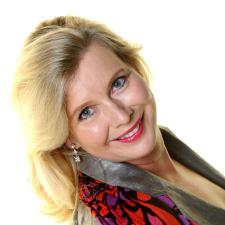 GAYNOR KEEBLE
SOLOIST
A wonderful singing actress with a rich, powerful voice and charismatic stage presence, British Mezzo-Soprano Gaynor Keeble studied at the University of Warwick and the Royal Academy of Music, where she was a Countess of Munster scholar. On graduating from the Royal Academy of Music she became a company member of Welsh National Opera.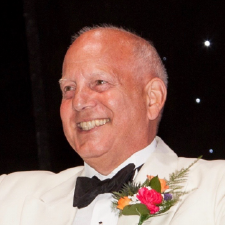 BONAVENTURA BOTTONE
SOLOIST
Described by the New Grove Dictionary of Opera as 'a superb actor with a strong lyrical voice', Bonaventura has performed in opera houses around the world for almost five decades, appearing with the most eminent conductors and orchestras. His operatic repertoire spans over a hundred leading roles in a wide range of styles.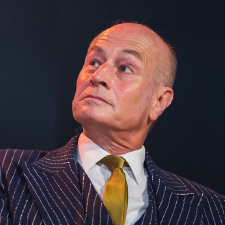 Steven Page
SOLOIST
Steven, whilst a practicing lawyer, won a scholarship to study at the National Opera Studio. Since then he has sung with the major opera companies and orchestras in the UK and many abroad. Most recently he has played Opera North, Scottish Opera/ Music Theatre Wales, Welsh National Opera, English National Opera.
Past Theatrical Adventures