Theatrical Adventures goes up The Moselle – one of the most picturesque rivers in Europe. It twists and turns its way between Trier and Koblenz along one of Germany's most beautiful river valleys. Today, its hillsides are covered by terraced vineyards where some of the best Rieslings grow, and numerous ruined castles dominate the hilltops above wine villages and towns that line the riverbanks.
Our cruise leaves Amsterdam on March 24th 2023, returning eight days later. It visits Düsseldorf, Koblenz, Cochem, Bernkastel, Traben-Trarbach Zell, Beilstein and Cologne. It is that time of the year when Spring has transformed the landscape; temperatures are pleasant and tourist crowds are still relatively low.
We will enjoy some of the highlights of the River Rhine, before we sail down the Moselle
Of course all food is included in the price along with wines and beers and soft drinks with your meals.
We always travel with the very best entertainment, with nightly concerts and plenty of opportunities for our passengers to join in!
March 24th - Amsterdam
The MS Elegant Lady will be docked behind Amsterdam Centraal Station - making it an ideal embarkation point for Eurostar passengers and air travellers alike, with regular airport metro services into the station. Passengers are free to check in from 3.00 pm before the ship's departure at 6:30 pm.
This evening we will enjoy a welcome cocktail and meet the crew, followed by dinner and superb entertainment from our fabulous professional entertainers.
Performance: To be announced
March 25th - Düsseldorf
Our first port of call is Düsseldorf, where we will enjoy a walking tour of this fascinating city. We will explore the backstreets of the old town and enjoy the charm of the Burgplatz (square) and the Schlossturm (palace tower).
Our professional entertainers will be on the stage this evening.
Performance: To be announced
March 26th - Koblenz
Our first stop is the ancient city of Koblenz, gateway to the terraced vineyards and ruined castles of the Rhine Gorge. A statue of William the Great marks the confluence of the Rhine and Moselle Rivers, and we will have time for a short walking tour of this historic area.
In the afternoon, come and join our non-stop music only performance of 'The Mikado in an Hour!' Bring your scores as everyone's welcome. And if you want to do a principal part just let us know and we'll put you on the little list!
Our professional singers will entertain after dinner.
Performance: Non-stop Mikado Matinee, Professional cabaret Evening
March 27th - Cochem
We will explore the lovely medieval town of Cochem with its half-timbered houses and higgledy-piggledy cobbled streets beneath the steady watch of the millennium-old Reichsburg Castle. This is beautiful Moselle wine country where some of the finest Rieslings in the world are produced along the vine-clad slopes. The wine-making history in the region dates back almost 2000 years to Roman times.
The walking tour will be followed by free time to explore the town or an optional wine tasting.
Our guest lecturer will speak this afternoon as we cruise towards Bernkastel.
Performance: To be announced
March 28th - Bernkastel
We awake in Bernkastel for a leisurely breakfast before we begin our walking tour at 9.00 am. There is plenty of time to visit this picturesque town and wander its cobbled streets to the market square, where you will be surrounded by ornate half-timbered houses, many dating from the 15th-century. The intriguing Pointed House is the most famous jewel of rustic middle-class building tradition from the Middle Ages and a classic example of a Moselle vintner's dwelling. Performance: To be announced
March 28th - Traben-Trarbach
Traben-Trarbach, the delightful spa resort and wine-producing town, is in a beautiful setting among vineyards and forests and straddles both banks of the river Moselle. This small town is an architectural treasure. In around 1900, when the city became the second-largest wine trading centre after Bordeaux, several Art Nouveau houses were commissioned by the town's cosmopolitan wine merchants. These beautiful buildings by Professor Bruno Möhring, the distinguished Berlin architect, are still in an excellent state of preservation and are admired for their form and stylistic details.
This afternoon there will be free time to explore or an optional wine tasting.
Performance: To be announced
March 29th - Beilstein
Time to enjoy a coffee in the delightful town of Zell, before we set sail for Beilstein just before lunch.

We make a flying visit to Beilstein on our way to Cologne. Time to stop off and enjoy a cake or simply sit on the top deck and watch the world go by. Performance: To be announced
March 30th - Cologne
Today we tour Cologne, the jewel of the Rhine, offering a wealth of fascinating places to explore and of course, the star of the show is the stunning Cologne Cathedral. We will have a walking tour of this magnificent city, and there will be free time for you to explore before we depart for Amsterdam at 4.00 pm.
This evening is our farewell cocktail reception followed by a Gala Dinner and our fantastic farewell concert with the Theatrical Adventurers Choir*!
Performance: The Theatrical Adventures Choir performs it's farewell concert
March 31st - Amsterdam
We're back in Amsterdam in time for breakfast, disembarkation and our homeward journey after another amazing, delightful and fantastic theatrical adventure Performance: No concert tonight, just Auf Wiedersehen
What's included
Complimentary beer, wine and soft drinks with lunch and dinner
Welcome Cocktail Reception
Farewell Gala Dinner and Cocktail Reception
Nightly Entertainment, with our world-class entertainers
Excursions as listed, led by our expert tour-guides
What's not included
Flights or transfers
Personal travel insurance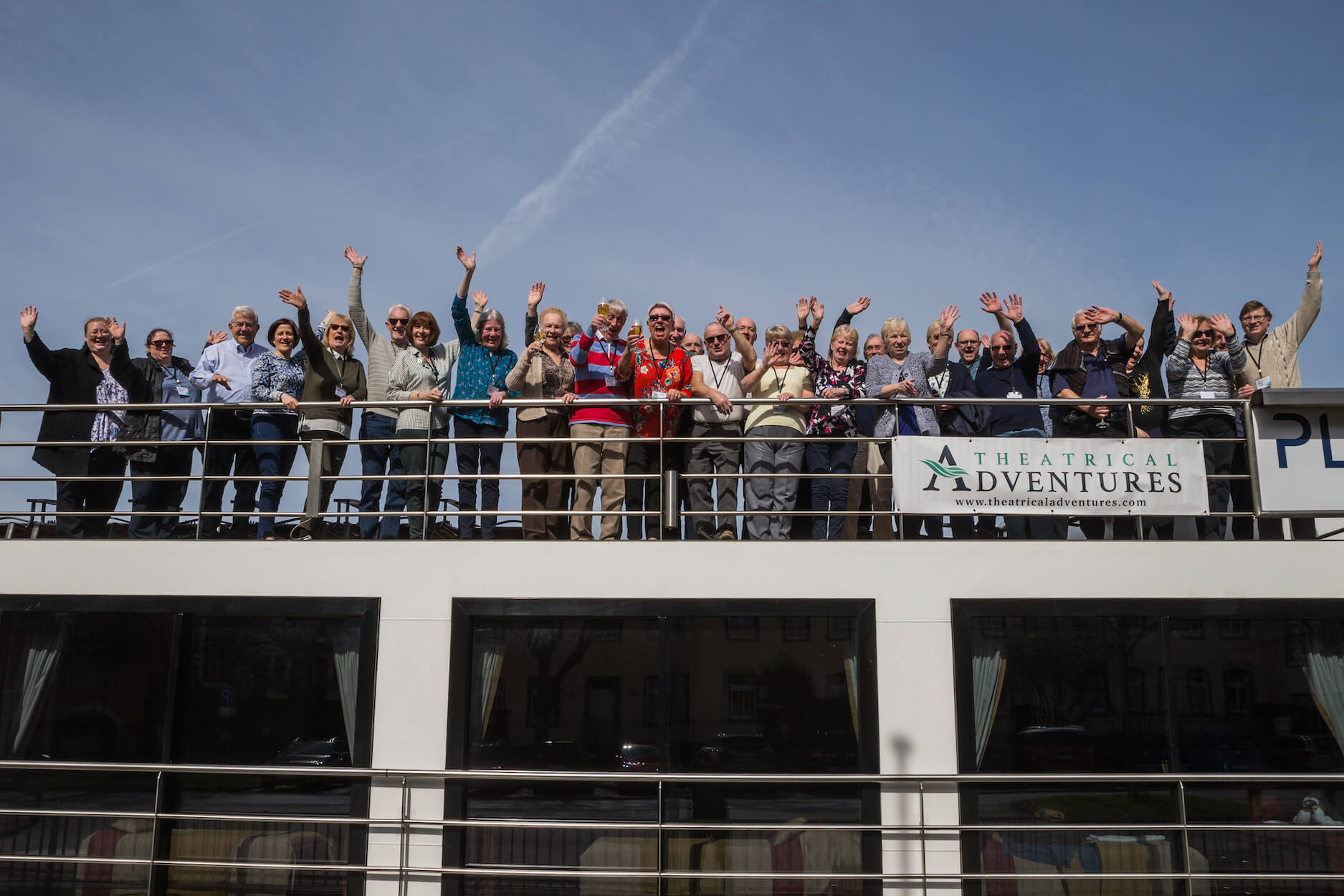 1
Amsterdam
The starting point for this cruise is the international hub, Amsterdam. With regular air services from the UK, Europe and beyond and direct Eurostar connections from London and Europe, Amsterdam is the ideal city to begin this Theatrical Adventure.

From the airport you can take the metro directly to Centraal Station (approx 20 minutes) or a taxi (approx 30 mins) and from there our ship will be docked on "De Ruijterkade", the road immediately behind the station.
2
Düsseldorf
As an international financial giant, Düsseldorf has a well-to-do reputation underpinned by its chic shopping street Königsallee and the revitalised harbour where the big names in architecture have contributed buildings.

The city has an earthier side too, and residents and tourists let their hair down and quaff the local Altbier in the historic Altstadt which has hundreds of bars.

And there's so much culture you may not know where to begin: The city has historic residences and parks built by Imperial Electors, art museums for all eras, cultural centres and medieval churches.


3
Koblenz
In the UNESCO-listed Upper Middle Rhine Valley, Koblenz is a 2,000-year-old city where the Moselle joins the Rhine. Right at the confluence of those rivers the Teutonic Order founded one of its first commanderies in the 13th century and where the immense Frankish Empire was divided up in the 800s.

To honour that history, a monumental statue of Kaiser Wilhelm I was unveiled here at the end of the 19th century. You could make an epic journey upriver, on the Rhine Castles Trail, where castles and palaces mingle with vineyards on the steep valley sides.
4
Cochem
There may not be a lovelier scene in Germany than the town of Cochem, couched in the high, vine-clad slopes of the Moselle Valley.

The town of half-timbered houses, scurrying streets and medieval gates is on a loop in the river, under the steady watch of the Romantic Reichsburg castle.
5
Bernkastel
Bernkastel is a well known wine growing centre in the heart of the "middle Moselle".

The medieval town centre, Marktplatz, its unanimously agreed to be one of the best preserved in all of Germany.

Its beautiful timbered house create a charming atmosphere and a leisurely stroll about town is simply idilic.
6
Traben Trarbach
Traben-Trarbach, the jewel of the Central Moselle.

Once upon a time Traben-Trarbach was a busy wine trading place and become Europe's second "wine capital", creating huge wealth in the town at the turn of the last century. The large wine cellars and magnificent big art nouveau villas bear witness to this.
7
Beilstein
Beilstein, known as the "Sleeping Beauty of The Moselle", due to its historic inaccessibility. Deep in the Moselle River's wine region, it is steeped in vinyards climbing up the valley.
8
Cologne
With more than 2,000 years of history, it's no wonder the German city of Cologne is known as a cultural hub in both Germany and all of Europe.

Cologne's location along the Rhine River, combined with medieval architecture, including the iconic Cologne Cathedral, makes the city appealing to the eye.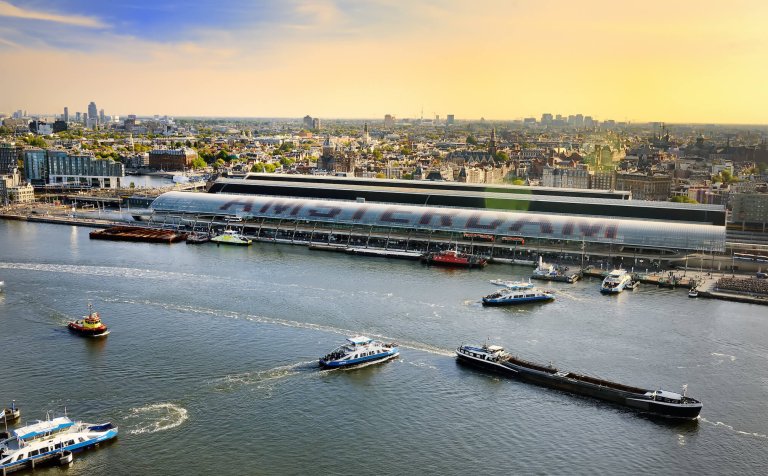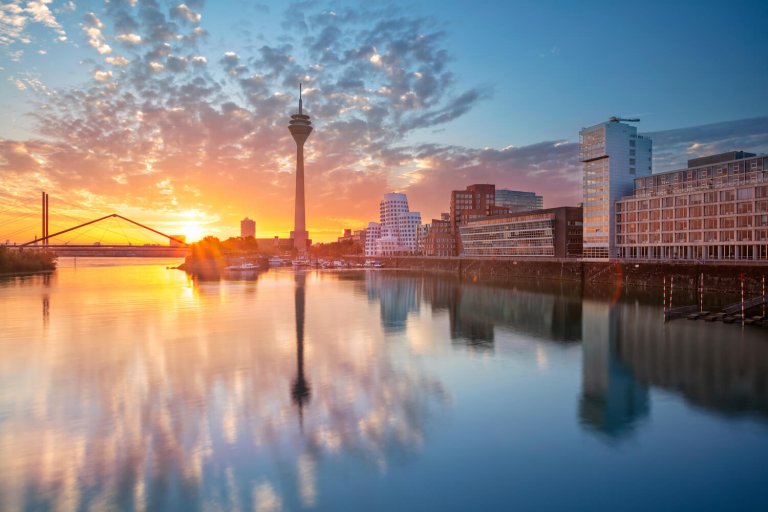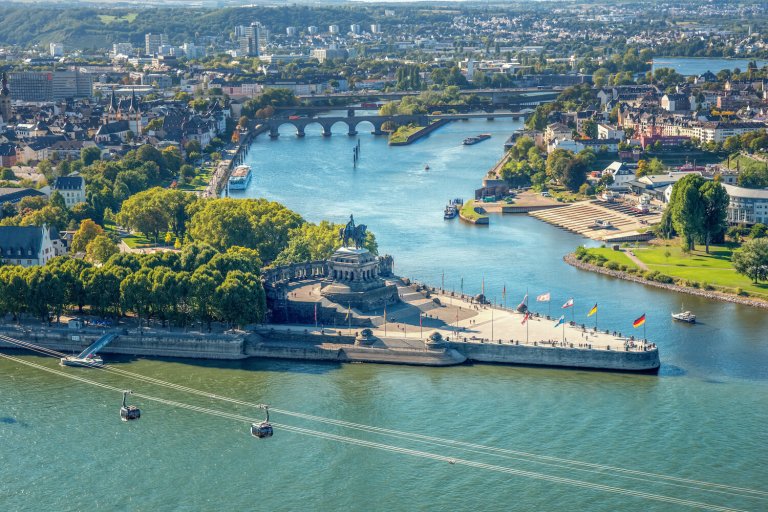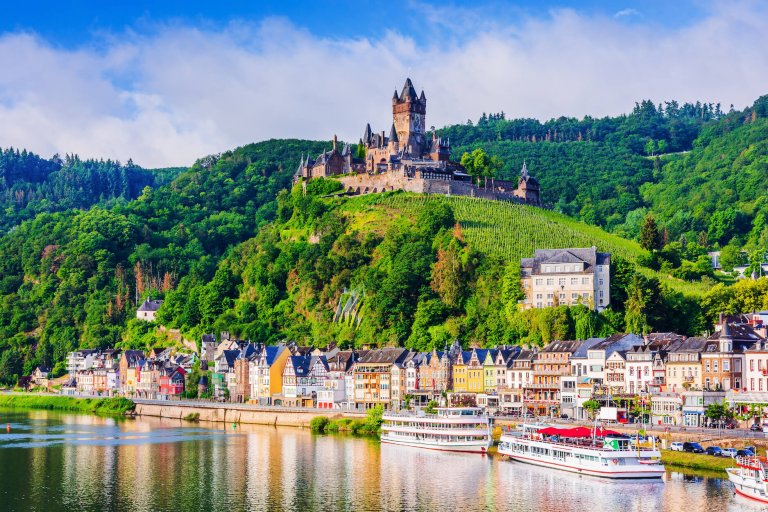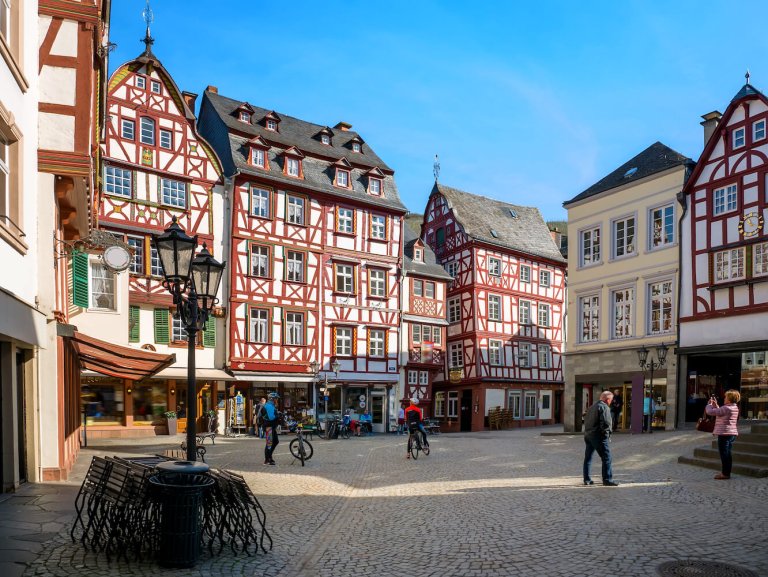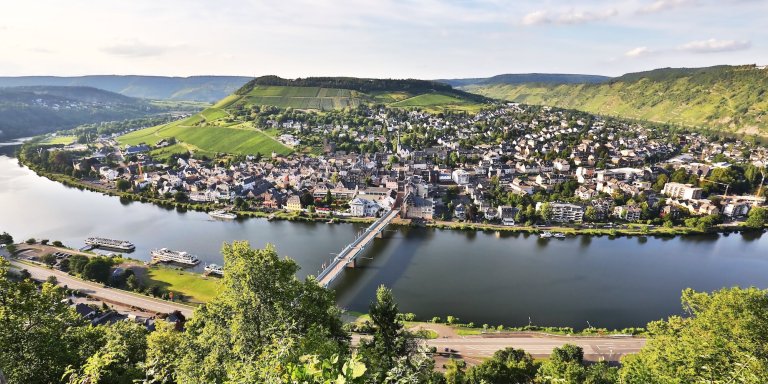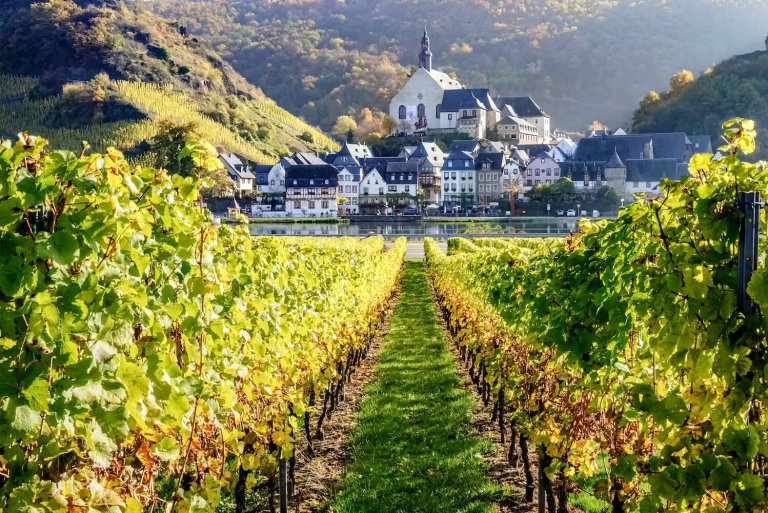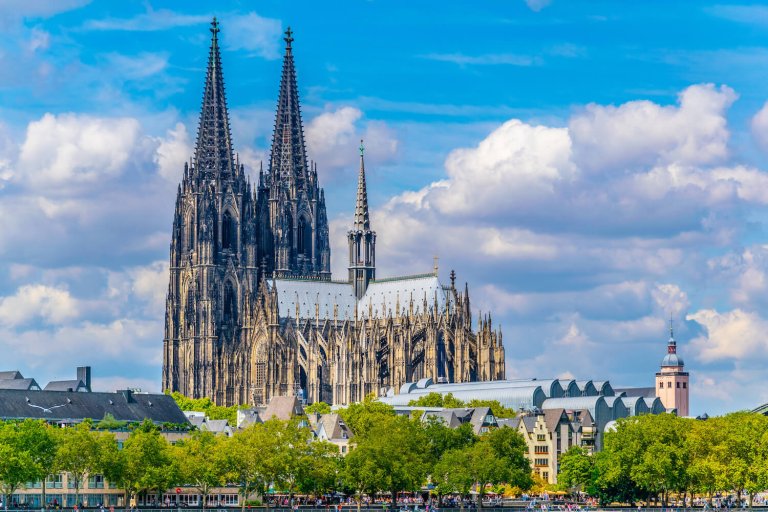 MS Elegant Lady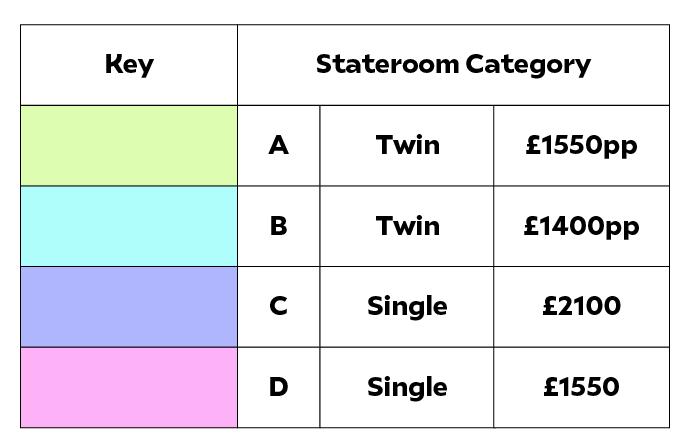 At a Glance
This fabulous cruise will see us sail through two countries – The Netherlands and Germany, on two rivers – The Rhine and The Moselle.
Excursions
Please note: Shore excursions are subject to change.
Walking Tour of Düsseldorf
Walking Tour of Koblenz
Walking Tour of Cochem
Optional Tour: Wine Tasting in Cochem (£50 pp)
Walking Tour of Bernkastel
Optional Tour: Traben Trarbach Wine Tasting (£50 pp)
Walking Tour: Cologne
Onboard
Your Cabin includes:
Full en-suite shower rooms
Satellite TV
Telephone
Mini safe
Personal air-conditioning and heating
Meet your performers
We have a fabulous line up of soloists, hand picked from The National G&S Opera Company. We are delighted that Theatrical Adventures favourite David Cookson will return as Musical Director and Stephen Turnbull will appear as our guest lecturer.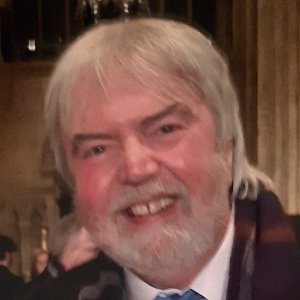 DAVID COOKSON
Musical Director
David Cookson's first professional music job was as répétiteur with the 'old' D'Oyly Carte Opera Company. He held that post at the time of the company's Centenary celebrations in 1975. Since then, he has worked with many companies, both professional and amateur, including three years at the Opernhaus Zürich, Switzerland.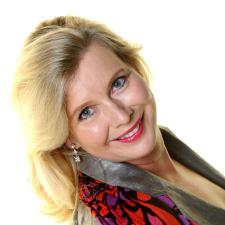 GAYNOR KEEBLE
Soloist
A wonderful singing actress with a rich, powerful voice and charismatic stage presence, British Mezzo-Soprano Gaynor Keeble studied at the University of Warwick and the Royal Academy of Music, where she was a Countess of Munster scholar. On graduating from the Royal Academy of Music she became a company member of Welsh National Opera.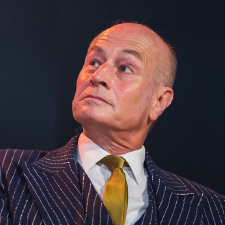 STEVEN PAGE
Soloist
Steven, whilst a practicing lawyer, won a scholarship to study at the National Opera Studio. Since then he has sung with the major opera companies and orchestras in the UK and many abroad. Most recently he has played Opera North, Scottish Opera/ Music Theatre Wales, Welsh National Opera, English National Opera.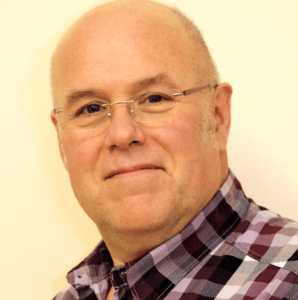 STEPHEN GODWARD
Soloist
Stephen studied at the Guildhall School of Music. He has played in many Sondheim productions and he won 'Best Male Performer' at the G&S Festival in Buxton on four occasions & Stephen regularly performs with the NGSOC.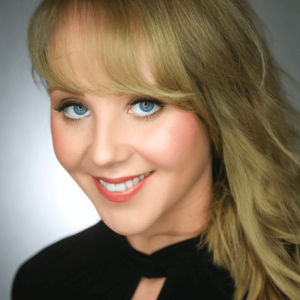 ALEX HAZARD
Soloist
Alex has performed regularly at the G&S Festival and on tour with the NGSOC, she has also appeared as Pamina (Die Zauberflöte), Yum- Yum (Mikado), Frou- Frou (Merry Widow), Mrs Nordstrom (A Little Night Music) and Hodel (Fiddler on the Roof).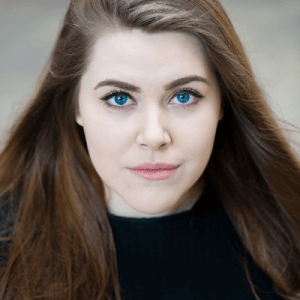 PHOEBE SMITH
Soloist
Soprano Phoebe Smith recently graduated her Masters degree from the Royal Academy of Music. Phoebe joined Nevill Holt Opera as an associate artist in their production of La Boheme before performing in the National G&S Opera Company's 2022 tour. Other operatic credits include, Barbarina in Le nozze di Figaro with Hampstead opera and Pamina in the Magic Flute for the Uppermill music festival.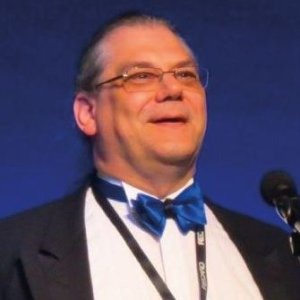 STEPHEN TURNBULL
Guest Lecturer
Stephen Turnbull has been active in G&S since his teens, including 43 years as Secretary of the Sir Arthur Sullivan Society and eleven editing its Magazine. He has been instrumental in bringing about many performances and recordings and has written and lectured extensively, notably at Buxton, where he first appeared in 1995, and Harrogate.
My wife and I had never travelled with you before, so we were a little nervous. We needn't have worried. The cruise leaders were exceptional at making sure everyone got along well and no one was left alone.
Rhine Cruise Passenger on The Elegant Lady
This topped my experience of Theatrical Adventures Cruises. The perfect mix of great accommodation, food and friendliness for all single passengers.
Moselle Cruise Passenger on The Elegant Lady
Great entertainment, high cultural values, you enjoy great sights and wonderful opera in the private environment of a lovely cruise ship and in the great company of friends.
Rhine Cruise Passenger on The Elegant Lady
Customer reviews
Quality of the Elegant Lady
90%
Quality of the entertainment
100%
Previous Trips on The Elegant Lady