We are delighted to announce our exclusive Malvern Theatre tickets and Hotel package. Join us for this fabulous two night stay and let us do all the work for you! We will book all your theatre tickets and hotel rooms – along with our tours and fringe activities.
We have sold out of single rooms: please email oliver@theatricaladventures.com to be added to the waiting list.
Itinerary
This jam-packed itinerary sees you staying at the Mount Pleasant Hotel for two nights, enjoying three phenomenal professional productions - The Pirates of Penzance, Iolanthe and HMS Pinafore and the beautifully placed Malvern Theatre.
Thursday 8th September
Arrive at The Mount Pleasant Hotel and check in before your pre-theatre dinner. Then make your way down to the Malvern Theatre for tonights National G&S Opera Company production of Pirates of Penzance. Performance: Pirates of Penzance
Friday 9th September
On Friday morning we have a talk with Opera della Luna director, Jeff Clarke. In the afternoon, we have a bus trip and guided tour to Elgar's birthplace cottage, The Firs.
We return to the hotel in time to change and join us for a drinks reception and dinner, followed by The National G&S Opera Company's Iolanthe in Malvern Theatre. Performance: Iolanthe
Saturday 10th September
This morning, guests can visit the Great Malvern Priory for a guided tour before lunch in the hotel. The matinee performance of HMS Pinafore ends our delightful break in Malvern and guests depart for home after the show. Performance: HMS Pinafore Matinee
What's included
Two nights accommodation including two breakfasts, two dinners and one lunch.

Three theatre tickets to see Iolanthe – National G&S Opera Company, The Pirates of Penzance – National G&S Opera Company and HMS Pinafore – Opera della Luna.

Drinks reception on Friday evening.

Half day tour on Friday and a morning tour on Saturday

Morning Talk on Friday morning.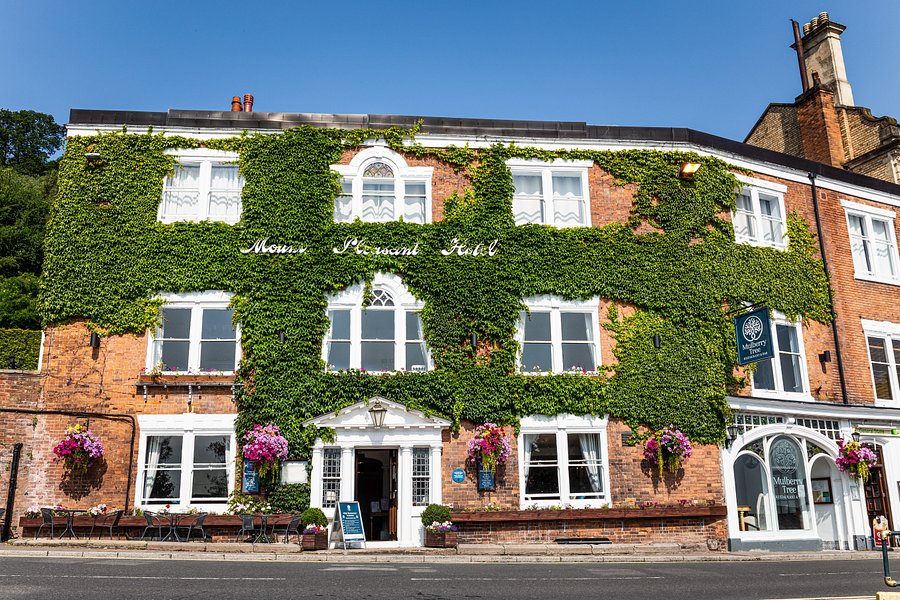 1
HMS Pinafore, OPERA DELLA LUNA
In true Opera della Luna style, 8 performers become crew, chorus and principals in this classic comic opera.
Gilbert and Sullivan's satire of the British class system is set aboard the ship HMS Pinafore, where the captain's marriage plans for his daughter go hilariously awry. The perfect showcase for one of the UK's leading exponents of operetta and comic music-theatre.
2
THE PIRATES OF PENZANCE, NATIONAL G&S OPERA COMPANY
Frederic, a pirate's apprentice, falls in love with Mabel, the Major General's daughter and is due to be released from his apprenticeship on his 21st birthday, but there's a problem.
His birthday falls on 29 February, so technically, he is not yet even an adult. Frederic's sense of duty is unshakeable, and he resolves to return to the pirates to complete his apprenticeship. But will he ever be able to return to his true love Mabel?
Madcap schemes and absurd adventures abound! Directed by Sarah Helsby Hughes, this promises to be a hilarious swashbuckling production.
3
IOLANTHE, NATIONAL G&S OPERA COMPANY
Life in the fairy kingdom has been pretty miserable since Iolanthe was banished for marrying a mortal, forbidden by fairy law, but things start to look up when the Fairy Queen pardons her.
Iolanthe's son Strephon, a shepherd, was born half fairy and half-mortal and is madly in love with Phyllis, a Ward of Chancery. But, Phyllis has a dilemma. She is so beautiful that all members of the House of Lords and her guardian, the Lord Chancellor, want to marry her.
Many complications follow in this hilarious satirical fantasy, but the tangled plot unravels in true Gilbertian fashion, and all ends well.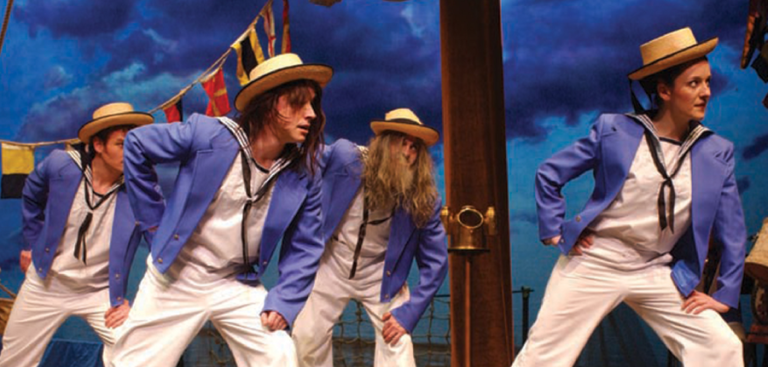 1 -
HMS Pinafore, OPERA DELLA LUNA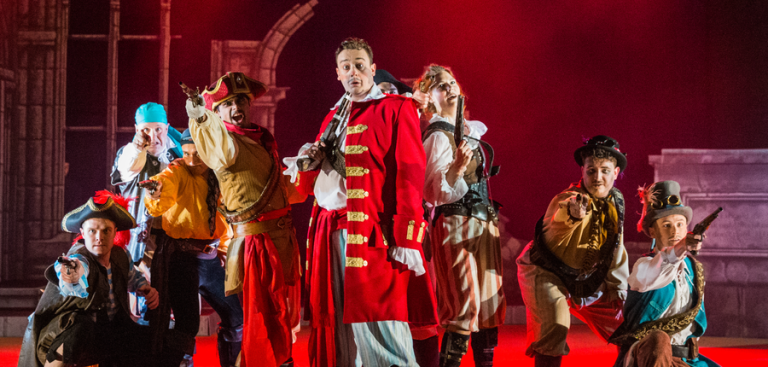 2 -
THE PIRATES OF PENZANCE, NATIONAL G&S OPERA COMPANY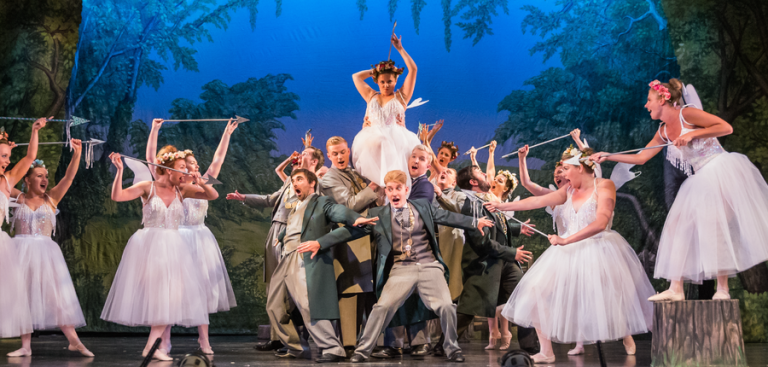 3 -
IOLANTHE, NATIONAL G&S OPERA COMPANY