The Danube is one of Europe's most beautiful rivers, and our Blue Danube cruise waltzes between the glorious capital cities of Vienna, Bratislava and Budapest, with stops in Dürnstein, Melk Abbey and Salzburg.
The river flows for 1700 miles through the heart of Europe, and along the way, you will enjoy the stunning landscapes and spectacular cities that have inspired composers and writers for centuries.
We sail on the MS Ariana, one of our favourite ships. It is spacious, modern and very comfortable. Recently renovated rooms and the ship's brand-new culinary team will perfectly compliment this extraordinary Theatrical Adventure.
Every night is filled with fantastic operatic entertainment. Our outstanding professional opera singers and musical director ensure a bespoke programme of musical magic.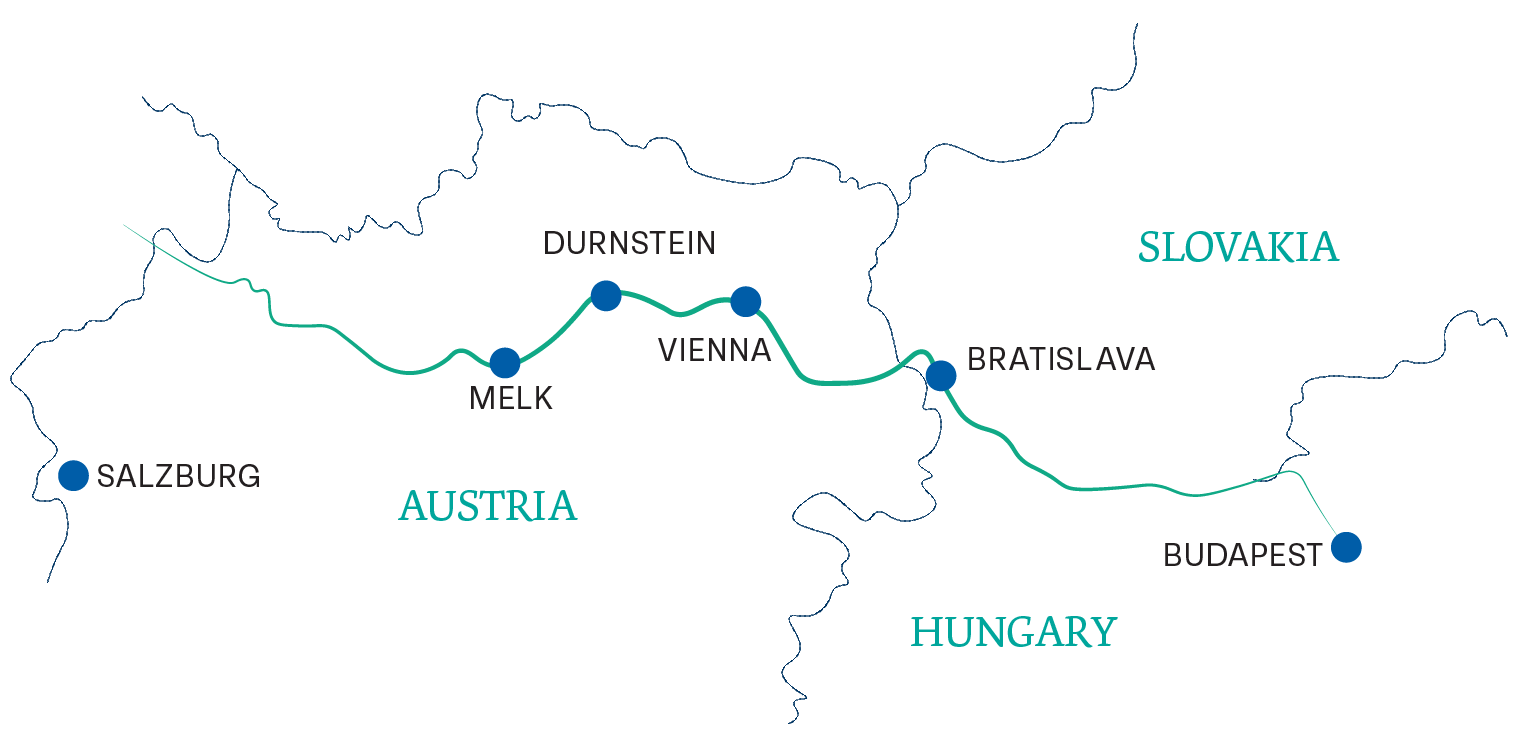 19 March
Arrive in Vienna at our leisure and transfer to the Ariana from 3pm. You have time to settle in and enjoy free time exploring the city prior to our evening departure to Melk at 6:30pm.
Performance: Our onboard soloists entertain
20 March
Enjoy a full day coach trip to Salzburg with its medieval and baroque buildings on the pedestrian Altstadt (Old City). The birthplace of Mozart is preserved as a museum displaying his childhood instruments. Performance: Our onboard soloists entertain
21 March
Today we take an optional excursion to Melk Abbey, a spectacular Benedictine Abbey above the town of Melk, on a rocky outcrop overlooking the Danube river, adjoining the Wachau valley, a UNESCO World Heritage site. This afternoon is spent at leisure, with a rehearsal for the Theatrical Adventures Choir in the lounge. Performance: Our onboard soloists entertain
22 March
This morning we have free time for a walking tour around the small town of Durnstein, one of the most-visited tourist destinations in the Wachau region and also a well-known wine growing area. Performance: Our onboard soloists entertain
23 March
This morning we enjoy a guided tour of Budapest, before lunch onboard the Ariana. We then depart by coach for an optional excursion to Szentendre known for its baroque architecture, churches, colourful houses and narrow, cobbled streets. The main square and the alleyways around it are lined with art galleries, museums and shops. We return for dinner and at 9:00pm, guests are invited to the top deck to enjoy a stunning night-time sail through Budapest, past the famous Parliament building as we journey to Bratislava. Performance: Our onboard soloists entertain
24 March
This afternoon we arrive in Bratislava, the capital of Slovakia with time for a guided stroll through the historical pedestrian streets. We head towards the heart of Bratislava's Old Town, The Main Square, surrounded by colourful buildings and landmarks, such as the Old Town Hall. Performance: Our onboard soloists entertain
25 March
We dock in Vienna this morning and enjoy a panoramic, guided coach tour of the city, travelling around the Ringstrasse with its imposing palaces and residences, followed by a walking tour though the city centre. Performance: Our onboard soloists entertain
26 March
Disembark after breakfast for return journey home. Performance: No concert tonight, it's "viszontlátásra" until the next one!
What's included
All meals from dinner on the first day through to breakfast on the final morning
Complimentary beer, wine and soft drinks with lunch and dinner
Welcome Cocktail Reception
Farewell Gala Dinner and Cocktail Reception
Nightly Entertainment, with our world-class entertainers
Excursions as listed, led by our expert tour-guides
What's not included
Flights or transfers
Travel insurance
Tips
Excursions listed as 'Optional' in the itinerary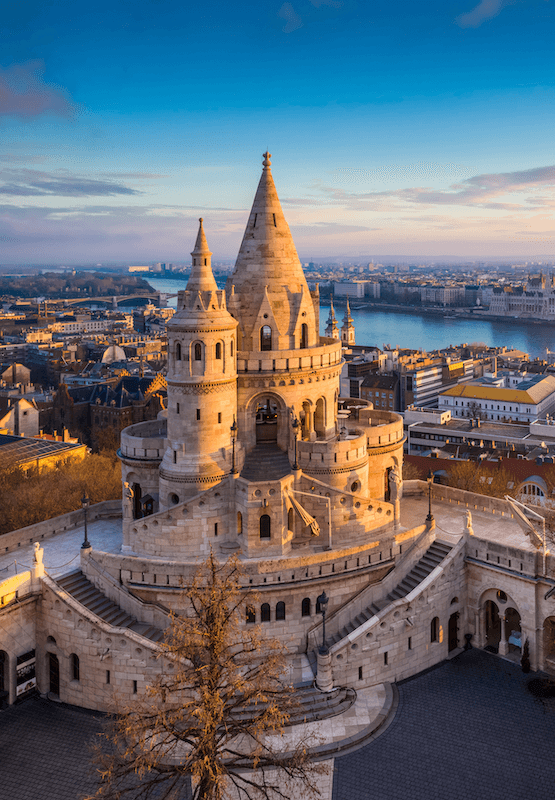 1
Vienna
Vienna has a rich and fascinating history that spans more than 2,000 years. Originally founded as a Celtic settlement in the 1st century BC, the city grew into a major centre of trade and commerce during the Roman Empire. In the Middle Ages, Vienna became an important cultural and political hub of the Holy Roman Empire, serving as the residence of several powerful dynasties, including the Habsburgs.

In the 18th and 19th centuries, Vienna emerged as one of Europe's leading cultural capitals, with renowned composers such as Mozart, Beethoven, and Strauss all calling the city home at various times. This period also saw significant political upheaval in Austria-Hungary, culminating in World War I and eventually leading to the collapse of the empire.

Following World War II and a period of occupation by Allied forces, Vienna regained its status as a major cultural centre in Europe. Today, it is known for its stunning architecture, world-class museums and galleries, vibrant music scene, and rich culinary traditions.
2
Salzburg
Salzburg is a city in Austria, known for its stunning architecture, rich cultural heritage, and connection to the famous composer Wolfgang Amadeus Mozart.

The city's Old Town is a UNESCO World Heritage site and features many baroque buildings and churches, including Salzburg Cathedral and Mirabell Palace. The most famous attraction in Salzburg is Hohensalzburg Fortress, which sits atop a hill overlooking the city. It was built in the 11th century and has served as a royal palace, military barracks, and now houses museums.

Salzburg is also known for its connection to Mozart. He was born in the city in 1756, and his birthplace can be visited today as a museum. Other notable Mozart-related sites include his family's residence on Getreidegasse street and the Mozarteum University of Salzburg.
3
Melk
Melk Abbey is a Benedictine abbey located in the town of Melk, Austria, overlooking the Danube River. The abbey was founded in 1089 and has been an active monastery for over 900 years. It is one of the most famous monastic sites in Austria and attracts thousands of visitors every year.

The current Baroque-style building was constructed between 1702 and 1736 on the site of previous monasteries that had existed since the Middle Ages. The abbey features stunning architecture, including its impressive library with over 100,000 volumes, ornate frescoes, intricate stucco work, and lavish gold leaf decorations.

Today, Melk Abbey remains an active Benedictine monastery with about thirty monks living there. In addition to being a popular tourist attraction, it also serves as a centre for education and research, particularly in theology and philosophy.
4
Dürnstein
Dürnstein is a small town in Austria, located in the Wachau Valley along the Danube River. It is known for its picturesque scenery, historic castle ruins, and famous apricot orchards.

The town's most famous attraction is Dürnstein Castle, which sits atop a hill overlooking the town. The castle was built in the 12th century and played an important role in Austrian history as it was where Richard the Lionheart of England was held captive during his return from the Crusades. Visitors can hike up to the castle ruins for stunning views of the surrounding area.

Dürnstein is also known for its apricots, which are grown locally and used to make delicious treats such as jam and schnapps. Visitors can explore local orchards or visit one of the many shops selling apricot products.
5
Bratislava
Bratislava is the capital of Slovakia and one of the most charming cities in Central Europe. Located on the banks of the Danube River, it has a rich history dating back to Roman times.

The city's Old Town is its main attraction, with winding streets, picturesque squares, and colourful buildings that showcase its medieval and baroque architecture. The most famous landmark in Bratislava is Bratislava Castle, which sits atop a hill overlooking the city. It was built in the 9th century and has served as a royal palace, military barracks, and now houses museums.

Other notable attractions include St. Martin's Cathedral, which dates back to the 14th century and was once the coronation church for Hungarian kings; Michael's Gate, one of the few remaining gates from Bratislava's medieval fortifications; and Primatial Palace, a beautiful pink-colored building that now serves as the seat of Slovakia's government.
6
Budapest
Budapest is the capital city of Hungary and one of the most beautiful cities in Europe, known for its stunning architecture, rich history, and thermal baths.

The city is divided by the Danube River into two parts, Buda and Pest. The Buda side is on the west bank of the river and is home to Castle Hill, a UNESCO World Heritage site that features medieval streets, historic buildings, and panoramic views of the city. On the Pest side lies Heroes' Square, St. Stephen's Basilica, Parliament Building (one of Europe's largest), and other grandiose examples of Hungarian architecture.

One of Budapest's most famous attractions are its thermal baths. The city sits on a network of natural hot springs which have been used for therapeutic purposes since Roman times. Some popular thermal baths include Széchenyi Baths, Gellért Baths, and Rudas Baths.

Another must-see attraction in Budapest is Fisherman's Bastion located in Castle Hill area. This fairytale-like structure offers some breathtaking views over Budapest with Matthias Church in the background.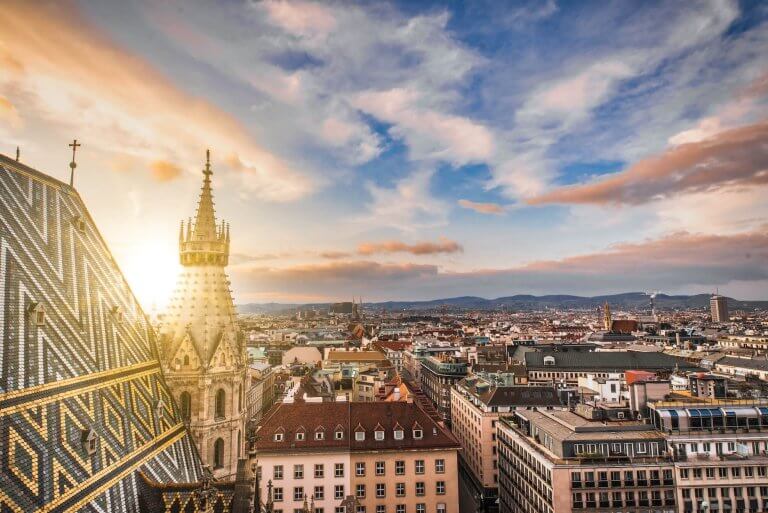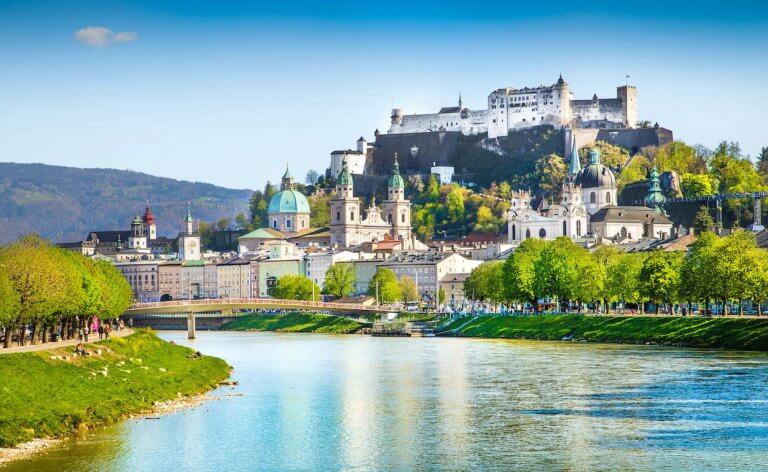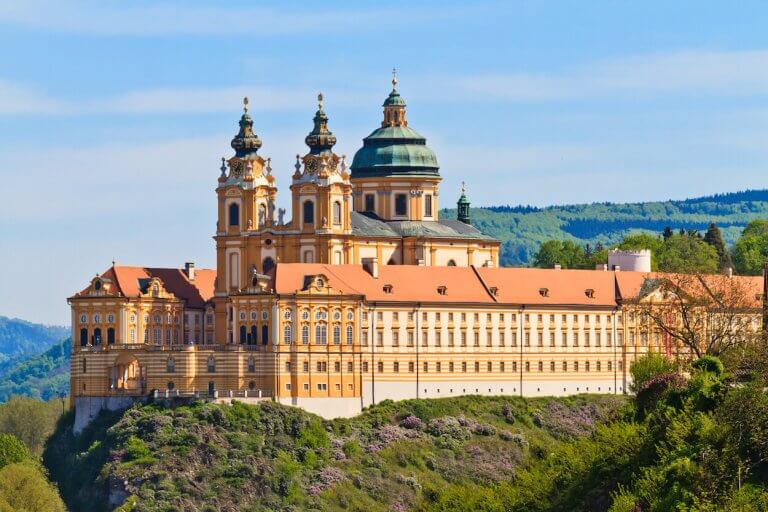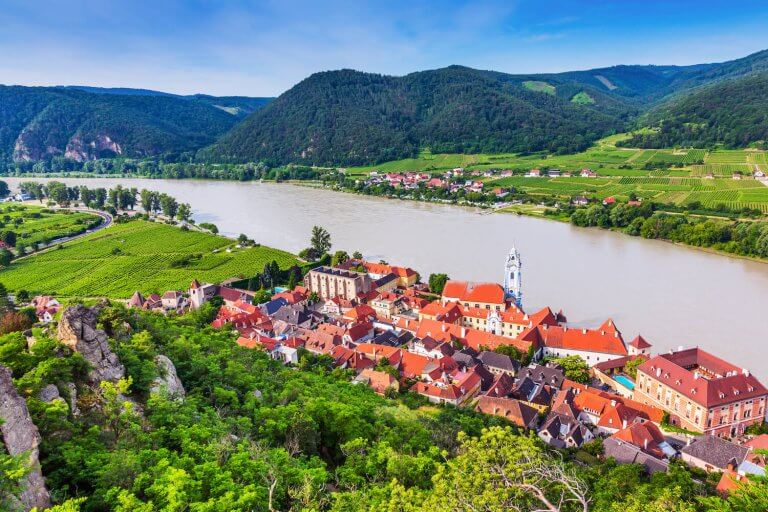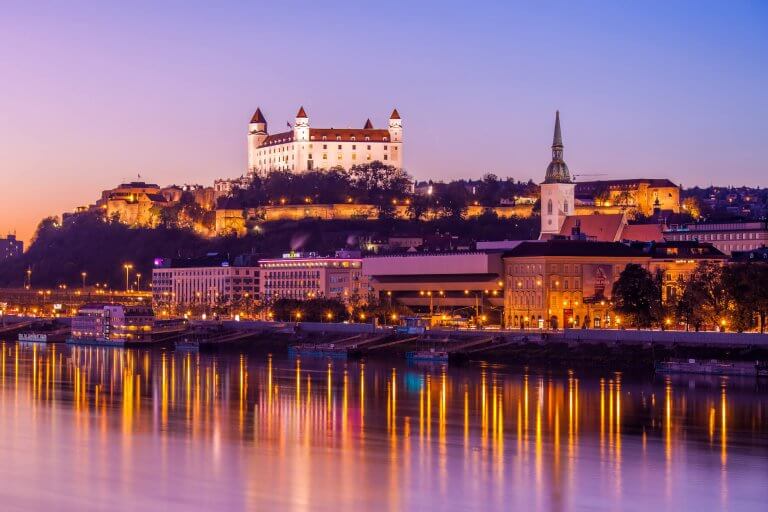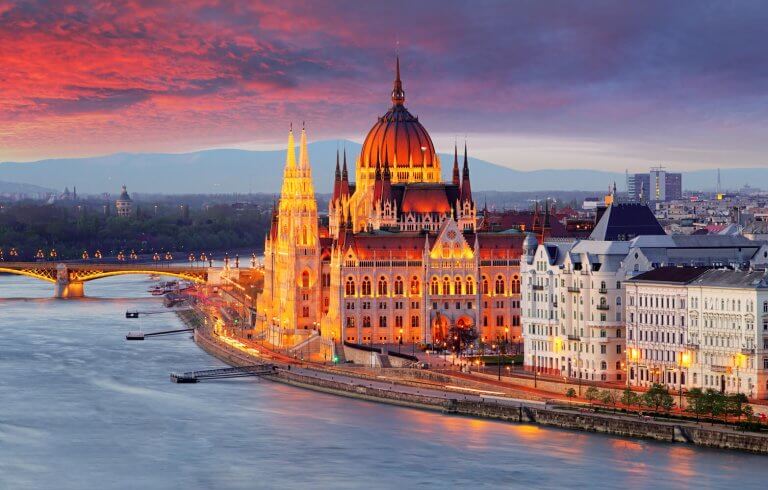 Deck Plan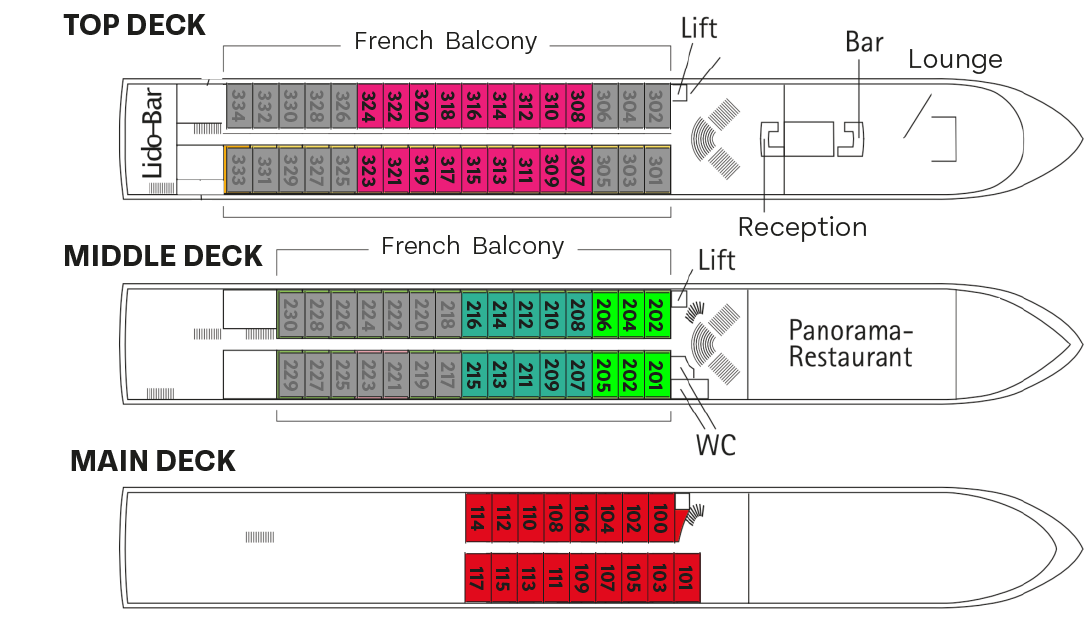 At a Glance
This fabulous cruise will see us travel through the Austrian capital Vienna, the Slovakian capital Bratislava and the Hungarian capital Budapest. We will also visit Salzburg, Melk Abbey and Durnstein.
Excursions
Full day coach trip and guided tour to Salzburg
Optional excursion to Melk Abbey
Walking tour around Dürnstein
Guided tour around Budapest
Optional tour to Szentendre
Guided walking tour around Bratislava's Old Town
Guided coach tour around Vienna's Ringstrasse, followed by a walking tour through the city centre
Onboard
The Ariana is one of our favourite ships to cruise on. It's modern, spacious cabins come equipped with:
Full en-suite shower rooms
Satellite TV
Telephone
Mini safe
Personal air-conditioning and heating
Customer reviews
Comfort and quality of the Ariana
90%
Quality of the entertainment
94%