The Douro River is one of the most breathtaking rivers in Europe, stretching from Spain to Portugal and flowing through some of the continent's most stunning landscapes. The river is famous for its terraced vineyards, which produce some of the world's best port wines. Highlights include exploring charming riverside towns like Pinhão and Régua, visiting historic wineries, and taking in panoramic views from hilltop viewpoints.
Every night we will have a concert featuring our professional soloists, along with some flamenco dancing and Portuguese Fado entertainment too!
This cruise is a firm favourite, combining spectacular scenery, fabulous food and our world class entertainment.
We look forward to travelling with you.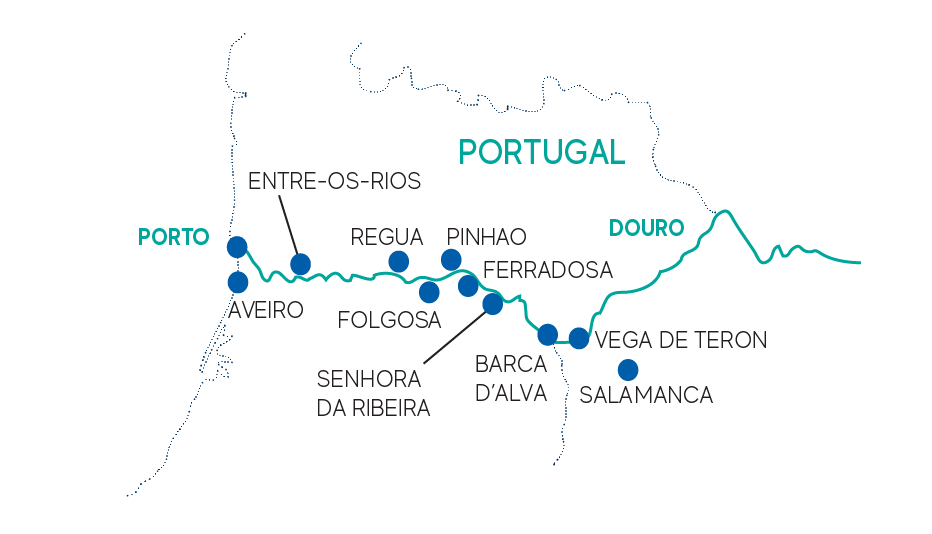 4th November
Passengers are welcome to board our ship at 5:00 p.m. After comfortably settling into your cabins, we'll
introduce our crew at a welcome cocktail. Performance: Our onboard, professional soloists entertain
5th November
Join us for a guided tour of Porto followed by a wine tasting session in the cellars at Vila Nova de Gaïa.
The afternoon will be spent sailing. Performance: Our onboard, professional soloists entertain
6th November
Take part in our excursion to Vila Réal, a town with a great variety of religious buildings and architecture.
We'll stroll through the formal gardens at the Mateus Palace. The afternoon will be spent sailing. Performance: Enjoy an evening of Flamenco entertainment.
7th November
Join us for an excursion to Salamanca (lunch included). We'll visit its unusual cathedral and its famous university dating back to 1218, making it one of the oldest in the world. We'll return on board after our tour
Performance: Our onboard, professional soloists entertain
8th November
This morning will be spent cruising. We'll set off on our excursion along the Porto Wine Route: we'll discover the vineyards famously arranged in rows as well as small typical villages, followed by a wine-tasting session in a true Portuguese quinta. Tonight's our gala evening and dinner. Performance: Our onboard, professional soloists entertain
9th November
Join us on a guided tour of Lamego. The afternoon will be spent sailing towards Porto. Performance: Our onboard, professional soloists entertain
10th November
Enjoy time at leisure this morning to discover Porto at your own pace. Afterwards, join us for an excursion to Aveiro, a charming medieval town surrounded by salt marshes, beaches and lagoons.
Performance: Enjoy an evening of traditional folk entertainment.
11th November
Enjoy one last buffet breakfast on board before disembarking at 9:00 a.m Performance: No concert tonight, adeus until next time!
What's included
All meals from dinner on day 1, through to breakfast on the final day
Beer, wine and soft drinks with meals
Nightly entertainment
All excursions listed in the itinerary
What's not included
Drinks outside meal times
Tips
Travel Insurance
Transfers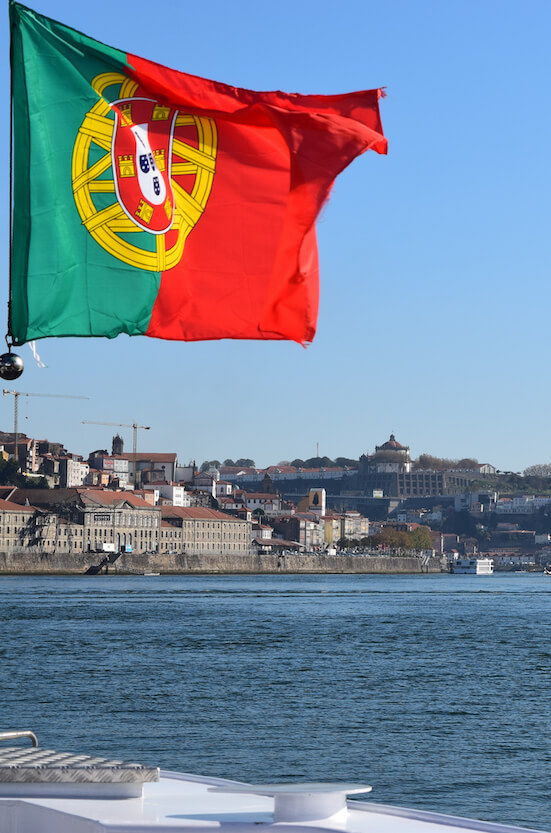 1
Porto
Porto is a vibrant, historic city located in northern Portugal. Known for its stunning architecture, delicious food and wine, and rich cultural heritage, Porto has something to offer everyone.

One of the most iconic features of Porto is its historic center, which has been designated a UNESCO World Heritage Site. Here you'll find narrow streets lined with colourful buildings adorned with traditional Portuguese tiles, as well as landmarks like the Clérigos Tower and the São Bento Train Station.

Another must-see attraction in Porto is the Ribeira district, which sits along the Douro River and offers stunning views of the city's famous bridges. This area is also known for its lively atmosphere and excellent restaurants serving up traditional Portuguese cuisine.

Wine lovers will also appreciate Porto's role as the home of port wine. You can take a tour of one of the many port cellars in Vila Nova de Gaia across from Porto on the other side of Douro River to learn about how this sweet fortified wine is made and sample some of the best varieties.
2
Vila Real
Vila Real is a charming town located in the northern region of Portugal. It is significant for its rich history, stunning architecture and breathtaking landscapes. The city is home to several historic landmarks such as the Mateus Palace, an iconic example of Baroque architecture.

The surrounding countryside is stunning, from the Douro Valley to the Alvão National Park

Vila Real offers a unique blend of history, culture and natural beauty that makes it a must-visit destination in Portugal.
3
Salamanca
Salamanca is a historic city located in western Spain that dates back to pre-Roman times. The city played an important role during the Middle Ages, serving as a center of learning and culture. In the 13th century, the University of Salamanca was founded, which became one of the most prestigious universities in Europe during the Renaissance period. The city's rich history is reflected in its stunning architecture, including Romanesque churches, Gothic cathedral and Baroque palaces. Salamanca's old town offers visitors a glimpse into the city's medieval past.
Salamanca's history has left an indelible mark on the city's culture and architecture, making it a fascinating destination for travelers interested in history and culture.
4
Lamego
Lamego is a picturesque city located in the heart of Portugal's Douro Valley, known for its rich history and cultural heritage. The city boasts stunning Baroque architecture, including the iconic Sanctuary of Our Lady of Remedies, which sits atop a hill overlooking the city and offers breathtaking panoramic views of the surrounding countryside.
The city is surrounded by vineyards that produce some of the world's finest wines, making it an ideal destination for wine lovers.
5
Aviero
Aveiro is a coastal town located in central Portugal. The town has a rich history dating back to the Roman era when it was an important port city known as Aviarium. During the Middle Ages, Aveiro grew in importance due to its strategic location and became an important center for trade and commerce. In the 16th century, Aveiro played a key role in Portugal's maritime expansion and was a hub for shipbuilding and fishing industries. The town's picturesque canals were also developed during this time, giving rise to the nickname "the Venice of Portugal".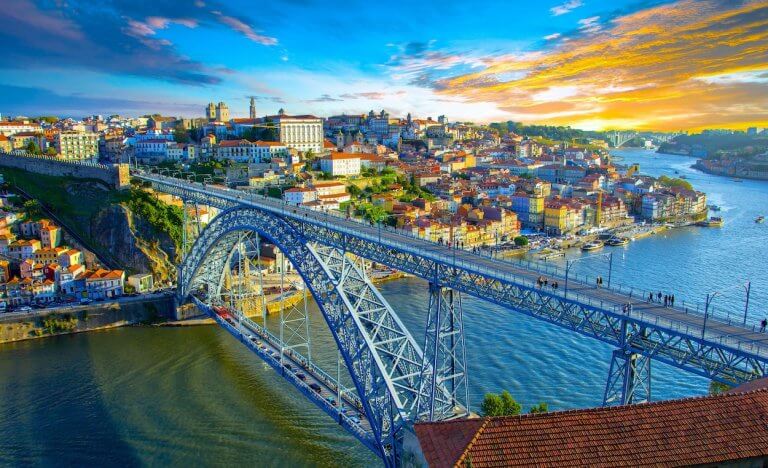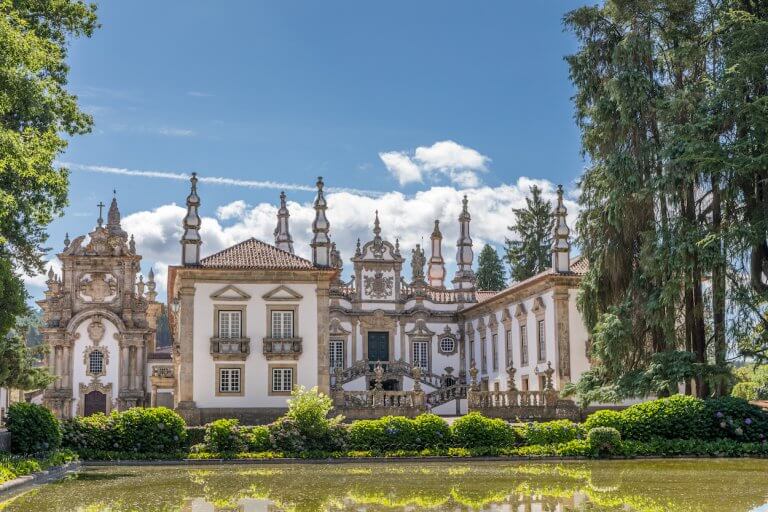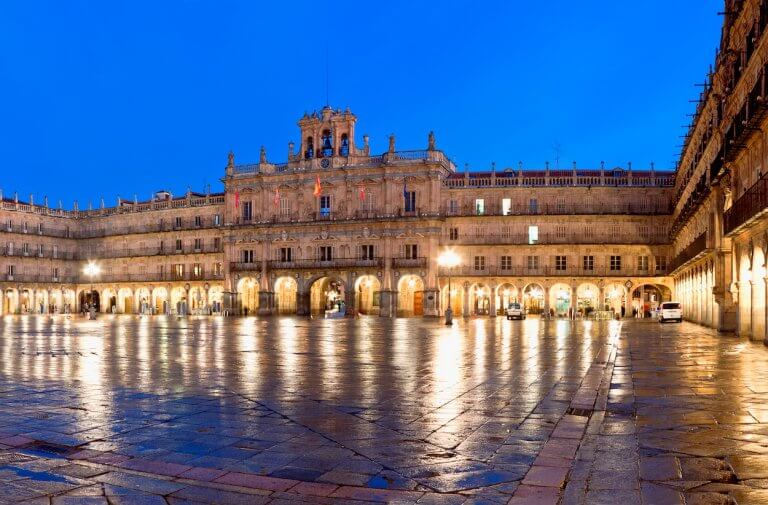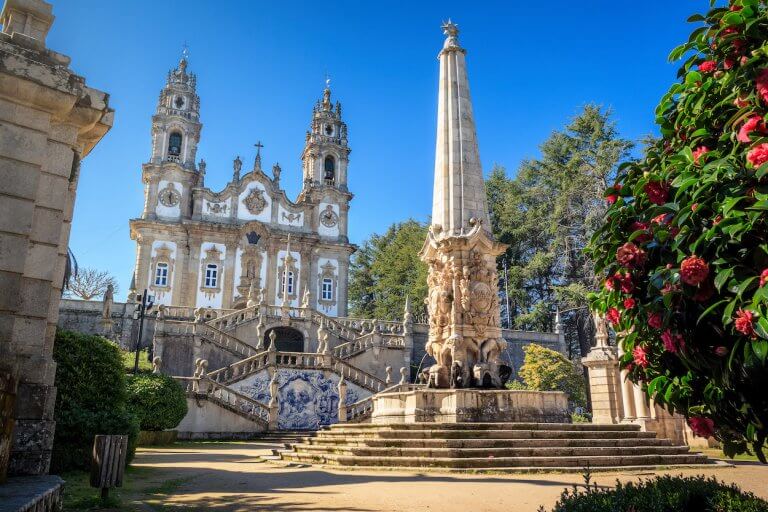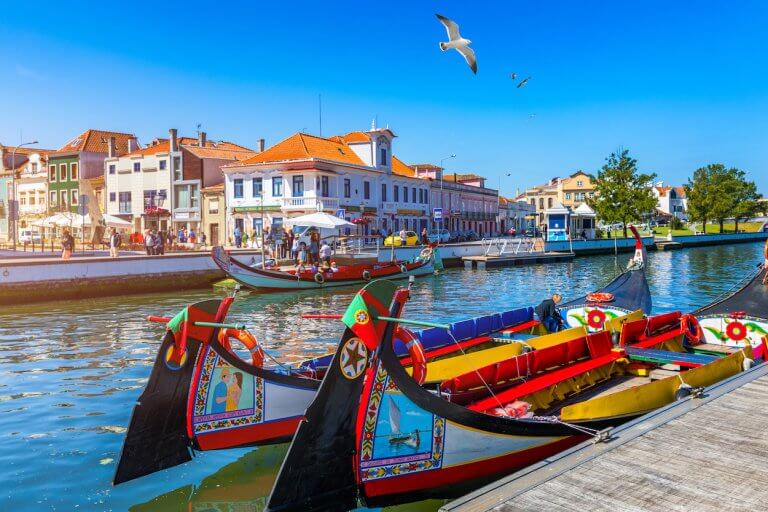 MS Infante don Henrique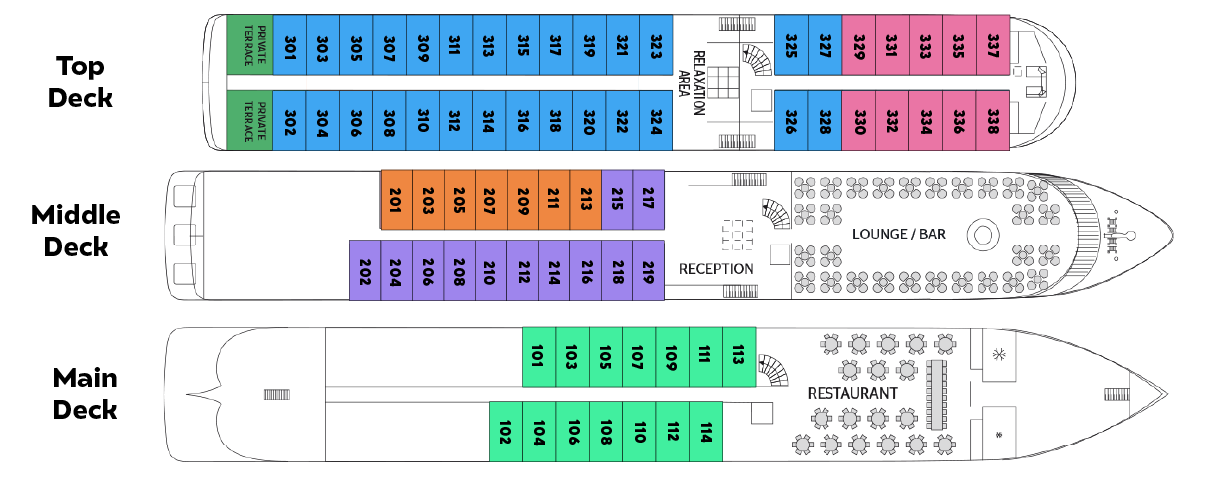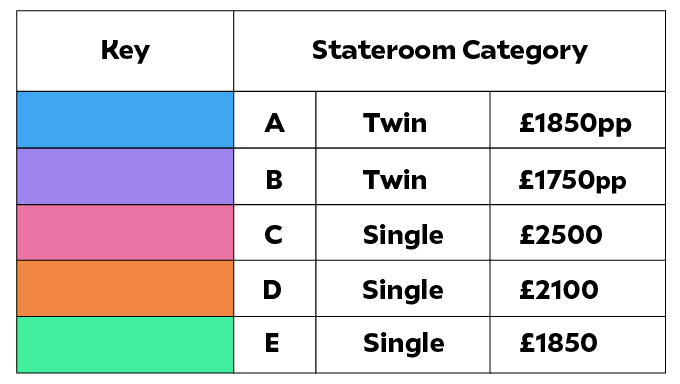 At a Glance
This cruise sails through Portugal, with an excursion that takes us in to Spain to visit Salamanca.
All the excursions are included in the cost of the trip, as are all your meals from dinner on the first day, through to breakfast on the final day.
We will always employ English speaking tour guides and supply listening devices to ensure you can hear it all.
You will be joined onboard by Theatrical Adventures directors along with our soloists and musical director.
Excursions
All listed excursions are included in the offer:
Guided tour of Porto and Wine Tasting at Vila Nova de Gaïa.
Excursion to Vila Réal.
Excursion to Salamanca
Excursion along the Porto Wine Route, followed by a wine tasting at an authentic Portuguese quinta
Guided tour of Lamego
Excursion to Aveiro
Onboard
All cabins are exterior facing. Top deck cabins have large French balconies, Middle deck cabins have large windows, which open at the top and main deck cabins have large windows. They are all ensuite.
Your cabin includes:
TV
Private bathroom with shower
Air-conditioning
Safe
Hairdryer
Dresser
Wifi
Everything was perfect: the food, the accommodation, the music and entertainment, meeting old friends and making new ones
L Whitham
What a great week we had on the Douro. The whole trip was so well organised – lectures, tours, meals, entertainment. Thank you for making it so that we felt we were part of one large group rather than a disparate collection of individuals. We were all at ease meeting and talking to everyone.
M Bradley
It was a fabulous tour from start to finish. The scenery was stunning, the entertainment was fantastic and the food was outstanding. I look forward to sailing with you soon.
R Mackintosh
Customer reviews
How would you rate the entertainment?
94%
How would you rate the quality of the ship?
87%
How would you rate the food?
91%