YUM YUM!
We visit the restaurant of the great chef Paul Bocuse – L'Abbaye de Collonges
One of the highlights of our November 2023 river cruise along the Rhône is dinner at the Abbaye de Collonges, the restaurant of the late great chef Paul Bocuse. We will leave the ship on foot for a veritable French feast and enjoy a unique experience in an exceptional setting.
Paul Bocuse (1926-2018) claimed that Henri Gault, the French food journalist who coined the phrase nouvelle cuisine, did so to describe food prepared by Bocuse and other top chefs for the maiden flight of the Concorde airliner in 1969. Maybe a flight of fancy, but there is no doubt that Bocuse was one of the most prominent chefs associated with nouvelle cuisine and he won countless awards throughout his career, including the medal of Commandeur de la Légion d'honneur.
L'Abbaye has a rich history dating back to 1840 and has welcomed countless prestigious guests and famous figures with music from its mechanical organs. The melodious sound accompanies each dish, brought in by waiters who, in the age-old tradition, solemnly descend the restaurant's staircase to the music of the organs, which include a restored Gaudin. How fantastic! We can't wait!
This excursion is included in the price of your cabin.
Taste some fine French Foods in Less Halles Paul Bocuse
And in Lyon the following afternoon, there is an optional tasting of fine foods at Les Halles de Lyon Paul Bocuse. Here you can discover the culinary culture and flavours of the city and learn all about the Mères Lyonnaises. These women originally cooked for influential bourgeois families and then set up businesses in the early 20th century. They provided an opportunity for everyone to discover simple cooking, and Paul Bocuse began his career in the restaurant of Mère Brazier, one of the most famous and successful.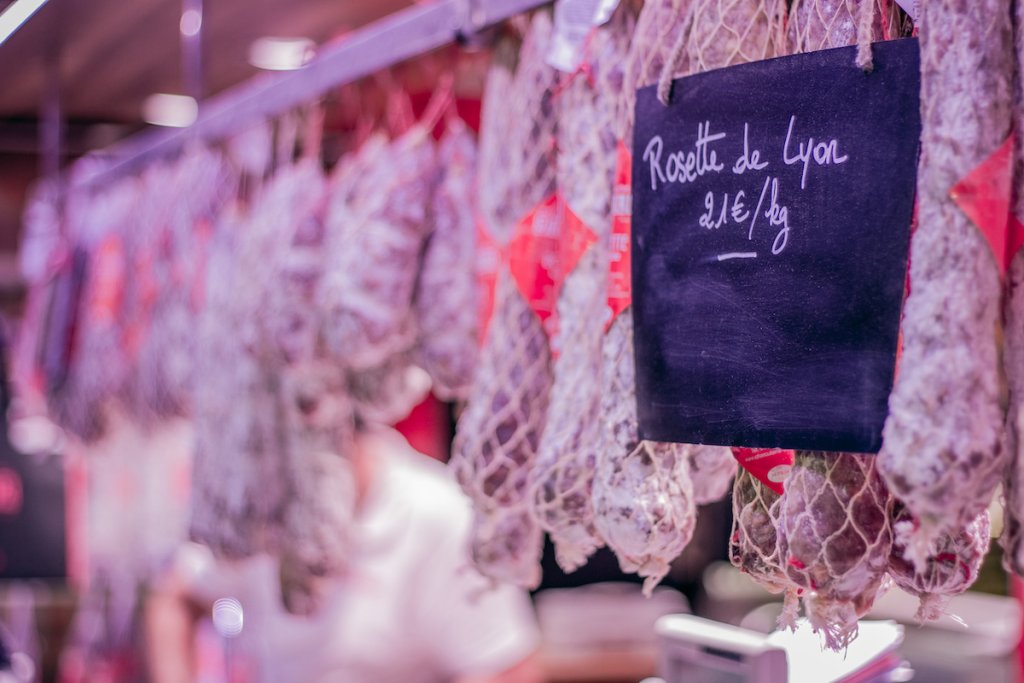 A veritable treat for your tastebuds awaits in this huge, three-storey market simply bursting with the very best produce of the region. Enjoy a snack of sausage and cheese topped off with a delightful glass of wine and explore around fifty shops with the finest gourmet foods.
Or, if you have a sweet tooth, look out for the bright pink Pralines roses unique to Lyon and made with candied almonds. Delicious! You can also try the Coussin de Lyon made with chocolate and marzipan and filled with a chocolate ganache flavoured with curaçao liqueur.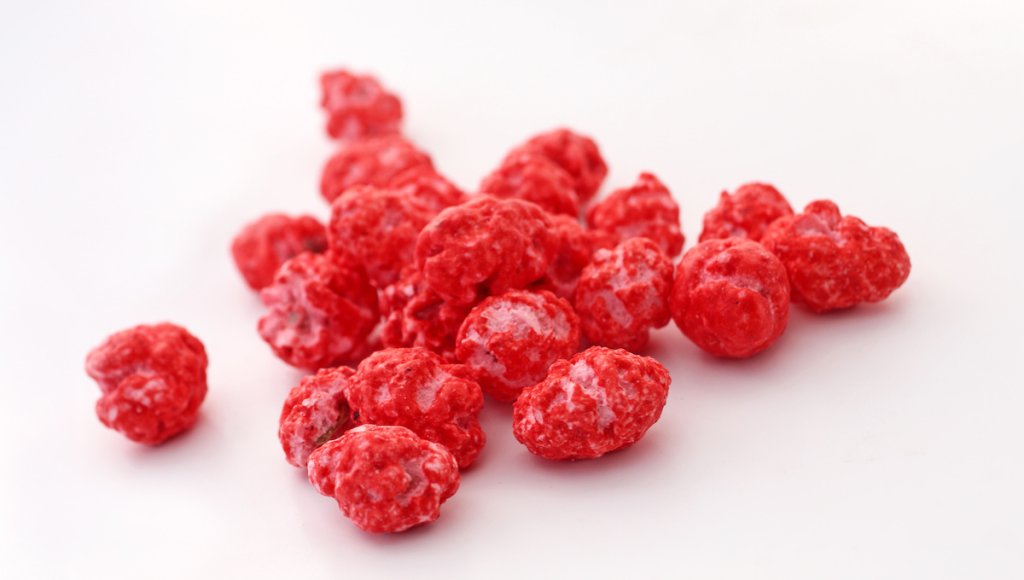 So, if like us, food is an important part of your holiday, this is just the cruise for you. And of course, we still have our fabulous musical entertainment every evening and more exceptional places to visit.
"Ever since Roman times, eating has always been considered an essential part of life in Lyon! In the early 20th century, the Mères Lyonnaises brought us genuine expertise: excellent home cooking. One of these cooks, Mère Brazier, achieved legendary status when, in 1933, she became the first woman to be awarded three Michelin stars in two different establishments. And this gastronomic tradition lives on, thanks largely to Paul Bocuse and the disciples he trained throughout his career. Paul Bocuse also represents a milestone in French gastronomy, as it was through him that chefs achieved a status, and even great pride" (Jean-François Mesplède, Food journalist)."
Related Adventures